Property Boutique Management is a boutique agency with a small but diverse team who truly understand the expectations of property investors and what is required to keep your greatest assess running smoothly. The reason why? We all have owned properties and we all expect maximum returns on your investments without any problems.
Our philosophy is focused around clear and honest communication. Our personal approach to tenants and owners ensures smooth sailing with your investments.
Our goal is to rent your property for the best price, to the best tenants, in the shortest possible time.
Jana Moore
Jana has 12 years of experience in senior management and customer service. Jana has joined Property Boutique with the intention to provide her clients with the same world class lifestyle she has been enjoying living on the Gold Coast. With a passion for property management, Jana loves building positive relationships with her clients and strives to exceed their expectations.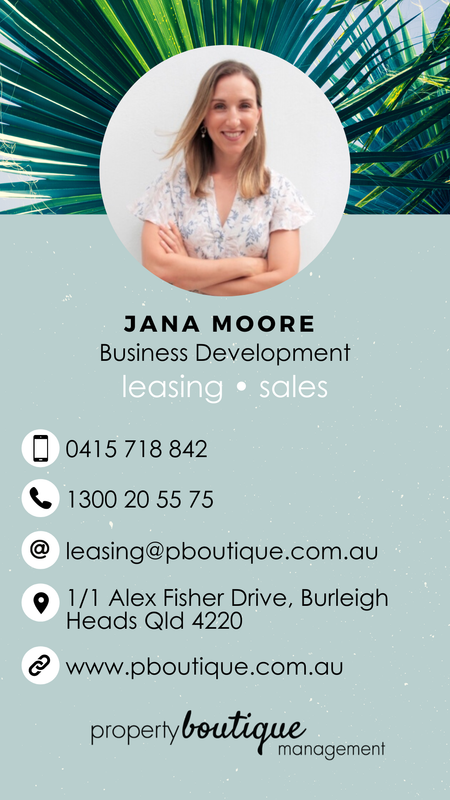 Michelle Northam
Michelle has over 15 years experience in Property Management on the Gold Coast and is known for her honesty and integrity. She has a passion for property and is a landlord herself so understands the expectations of property investors. Michelle prides herself on her reliability and communication and has a warm welcoming manor with her clients, both tenants and landlords.